Computer Repair
Computer Repair Centre was established in 1998. We provide 7x24 on-site computer repair and support service. Since our support team has solid IT knowledge and experience, we can always solve customers' PC problems in a short period of time. As a result, our customers can save a lot of time and resource on IT matters and lower the lost due to computer shutdown !
Our Computer Services include:
On-Site Computer Service;
Notebook / Laptop Computer Repair;
Reinstall Microsoft Windows / Apple Mac OS;
Clean Virus and Remove Trojan;
Hardware upgrade or replacement;
Software upgarde & Patches Deployment
Sales of brands of computer, hardware, software and peripherals;
Local Area Network (LAN) setup;
Company IT Assets Check;
IT Policy Establishment;
Network & Internet Security Prevention;
Backup, Restore & Recovery preparation;
Regular System Maintenance and Audit
Apple Iphone / Samsung Galaxy / Android mobile device setup and maintenance
Broadband Sharing
Printer & Scanner setup and sharing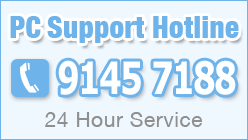 On-Site Computer Serivce
Due to the price war of computer/PC, customers can always buy a computer at a lower and a lower price. However, behind the lower prices, there are somethings which must be traded off. One important trade-off is the warranty. Before the price war, most of the computers and notebooks would have 3 year on-site warranty. Now, most of them only have one-year carry-in warranty. Yes, it is true that they have to do that because they have to cut off some costs to make the price lower ! So, in case of your PC having hardware problems, you have to bring your computer to the service centre and sit down and wait for them there. Sometimes, you may have to go back to the service centre again after few days they fix your computer. It is very annoying and time wasting. Our target is to provide "Professional, Concentrated and Fast" computer repair service. Customers does not need to worry about the annoying IT matters !

$50 Computer Repair ?? Really Repair Your PC??
Some customers told us their experience. They found some advertisements saying $50 computer repair service and they called them to come up and fix the computer. Their technicians just come up and disassembly your PC. Then they will keep saying that there are many parts broke down and ask them to buy a new hard drive, motherboard, etc. The cost always over thousands dollars !! If the customers do not want to do any replacement, the technicians will not assembly the PC back. Certainly, our customers finally knows what the trap is going on !! Honestly, there are no free lunch in the world.
Service Area
Hong Kong Island(4 districts): Central, Eastern, Southern, Wan Chai. Kowloon West(3 districts): Kowloon City, Sham Shui Po, Yau Ma Tei, Mong Kok, Tsim Sha Tsui. Kowloon East(2 districts): Wong Tai Sin, Kwun Tong, New Territories(4 districts): North, Sai Kung, Shatin, Tai Po. New Territories West(5 districts): Outlying Islands, Kwai Tsing, Tsuen Wan, Tuen Mun, Yuen Long (There will be additional charges for service in outlying islands or places not closed to MTR stations)
Call Now: Tel: 9145 7188 Email: fix@hk-computer-repair.com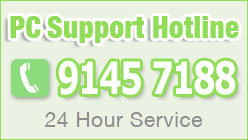 Useful Links:
include("index-content.php") ; $LUCKYNUM = rand(1, 5); switch ($LUCKYNUM) { case 1 : $CONTENT = $CONTENT_A1; break; case 2 : $CONTENT = $CONTENT_A2; break; case 3 : $CONTENT = $CONTENT_A3; break; case 4 : $CONTENT = $CONTENT_A4; break; case 5 : $CONTENT = $CONTENT_A5; break; } ?>